Kalamazoo Air Zoo
Student work done at UNT.
The Kalamazoo Air Zoo is an aviation museum in Kalamazoo, Michigan which specializes in educational activities for schools and other large groups. They have an extensive collection of aircraft as well as tons of fun things to do while learning about flight.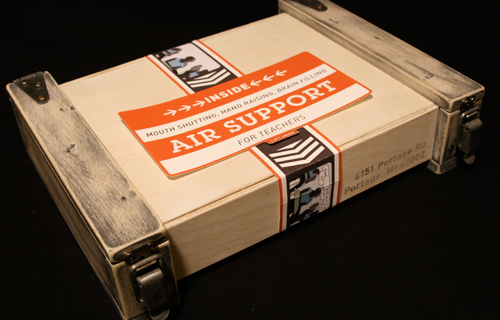 I decided to focus on attracting more school groups to the museum. I created a kit that would be sent to area teachers all packaged inside of an old military style crate. It contained a lesson plan the teachers could use complete with DVD, toy gliders, and book covers for text books. The idea was to create good will with the teachers and communicate the way that the museum is oriented towards learning.